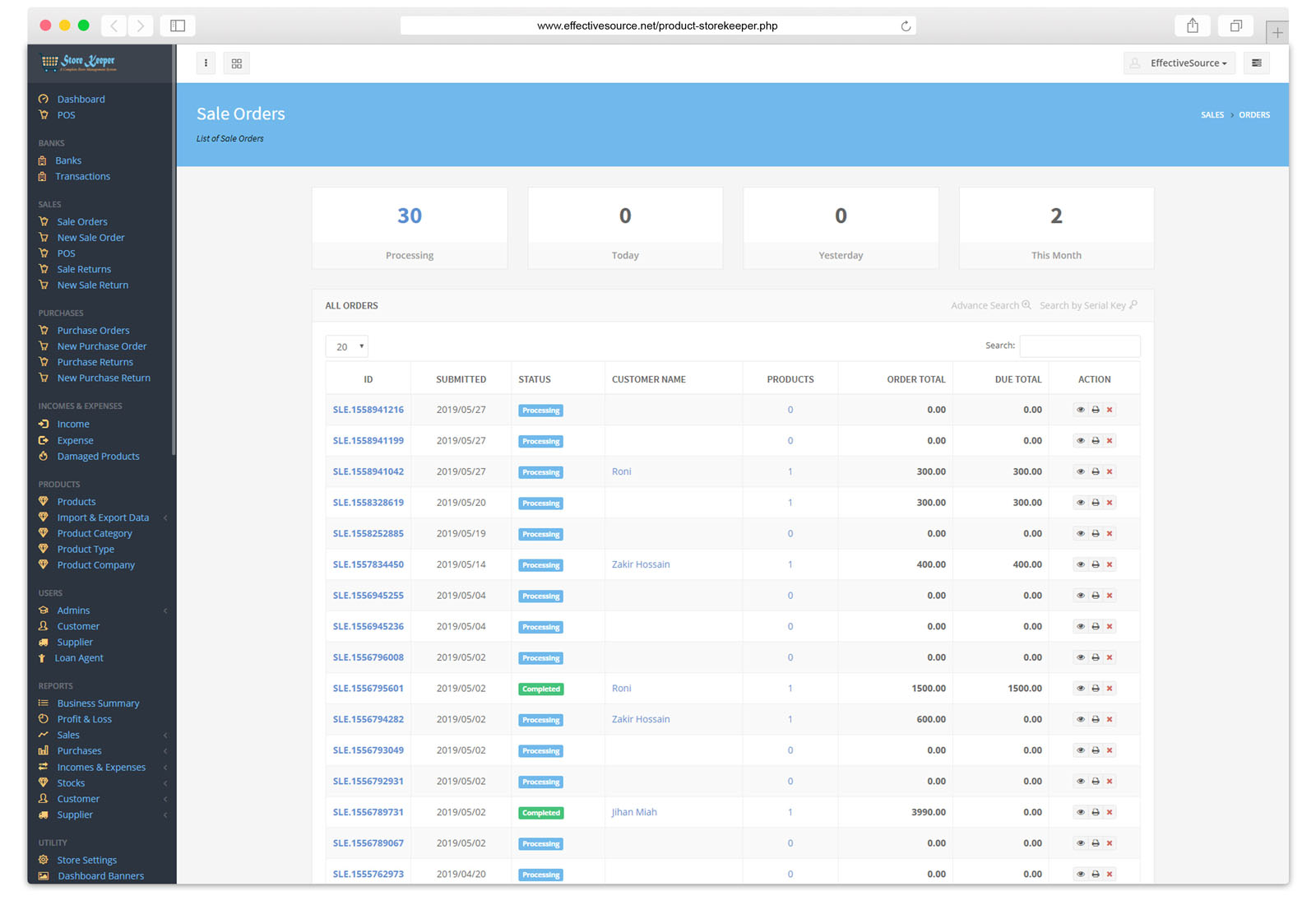 StoreKeeper is offering both inventory management for raw materials and finished products. From the purchasing of raw materials, inventory accounts, new products addition with cost and vat, unit of measurement, products transfer, opening inventory, automatic deduction of products after outflow or transfer products to the production level. After production finished products are stored in another inventory accounts for different products. circle inventory generates advanced reports for both for raw materials and finished products.
Why StoreKeeper?
Storekeeper is developed using the web 2.0 technology that is recognized by technology inventors and users worldwide. Current world assume these technologies will las and update for the next century. Tools used in storekeeper development are apache4, HTML, CSS, PHP with framework Codeigniter, JQuery.
SECURE AS FORT
Our servers are located at Europe biggest data centre. Plus, our security hardening mechanism protects your data like a sacred treasure.
MOBILE RESPONSIVE
Storekeeper has been developed to work really well with mobile phones and tablets. In addition it is compatible across all modern browsers.
SUPPORT AND BACKUP
We have a bunch of well experienced professionals in place just to help you deal with your issues. We'll be at your beck and call 24/7.
Dashboard
The main dashboard of storekeeper v2 is awesome. It's able to provide you essential statistics at a glance. You could take a look on what is the status of your current orders. Sales overview, stock status, profit percentage and top products based of sales.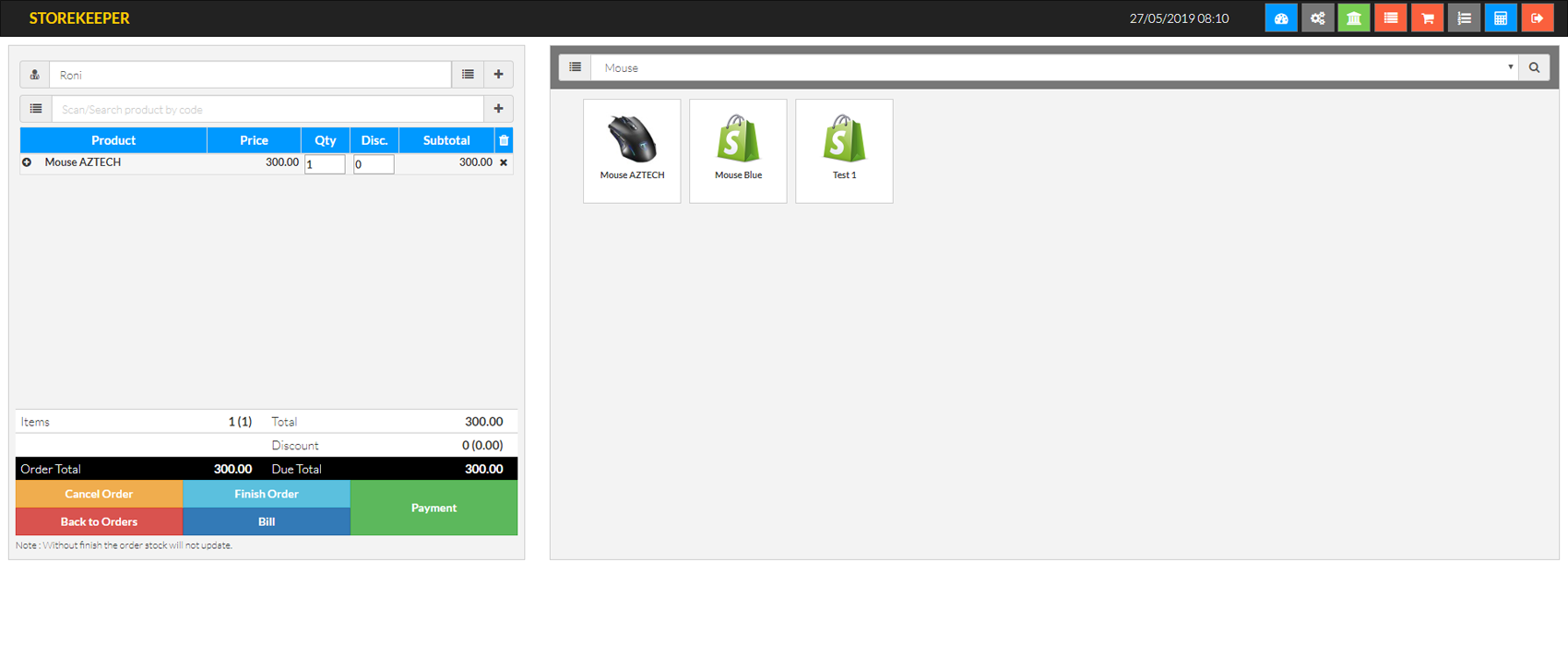 Point of Sales
POS (point of sales) is included into this software. Every tactical tools needed to accomplish a successful sell is added here. Customer identification, product identification, generating voucher, payment method and all other things are included here. Sales in one click is possible through the POS.
Sales
Manage your complex sales process with fun. It's no more a hassle for you. With storekeeper you could manage your sales orders as well as sales return issues very easily. Storekeeper will automatically adjust the inventory status after every sales and sales return related transaction.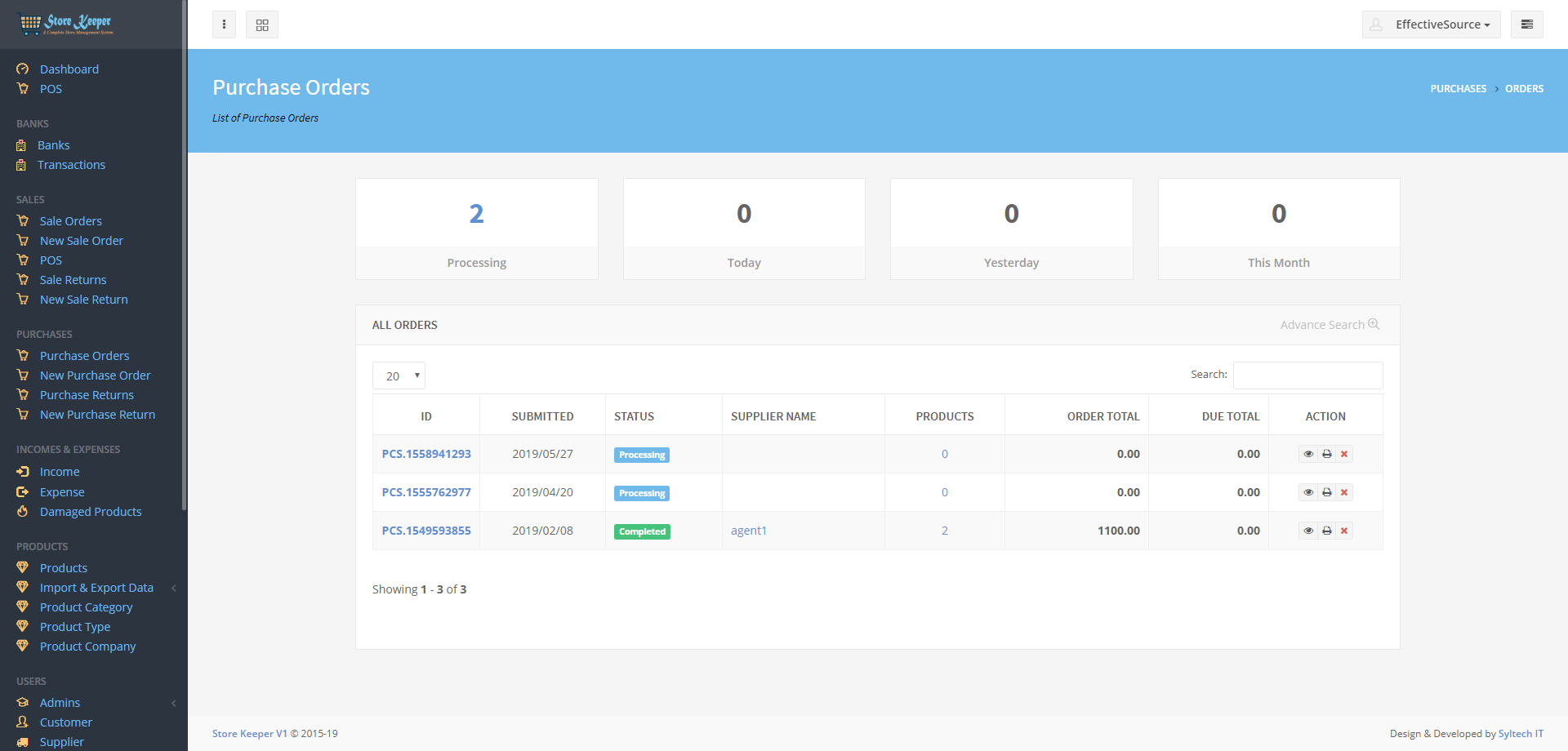 Purchase
It's very complex to maintain your purchase, to maintain the inventory and to make your store a preferable solution for your customers. Storekeeper will help you to understand the inventory and assist you to choose the right option from a number of alternatives.
Products
Through this product module you could easily add a new product into the database. You could add product category and product type to classify your products essentially. Also, a product from any specific company could be added through this module. Managing your products database is very easy through this module.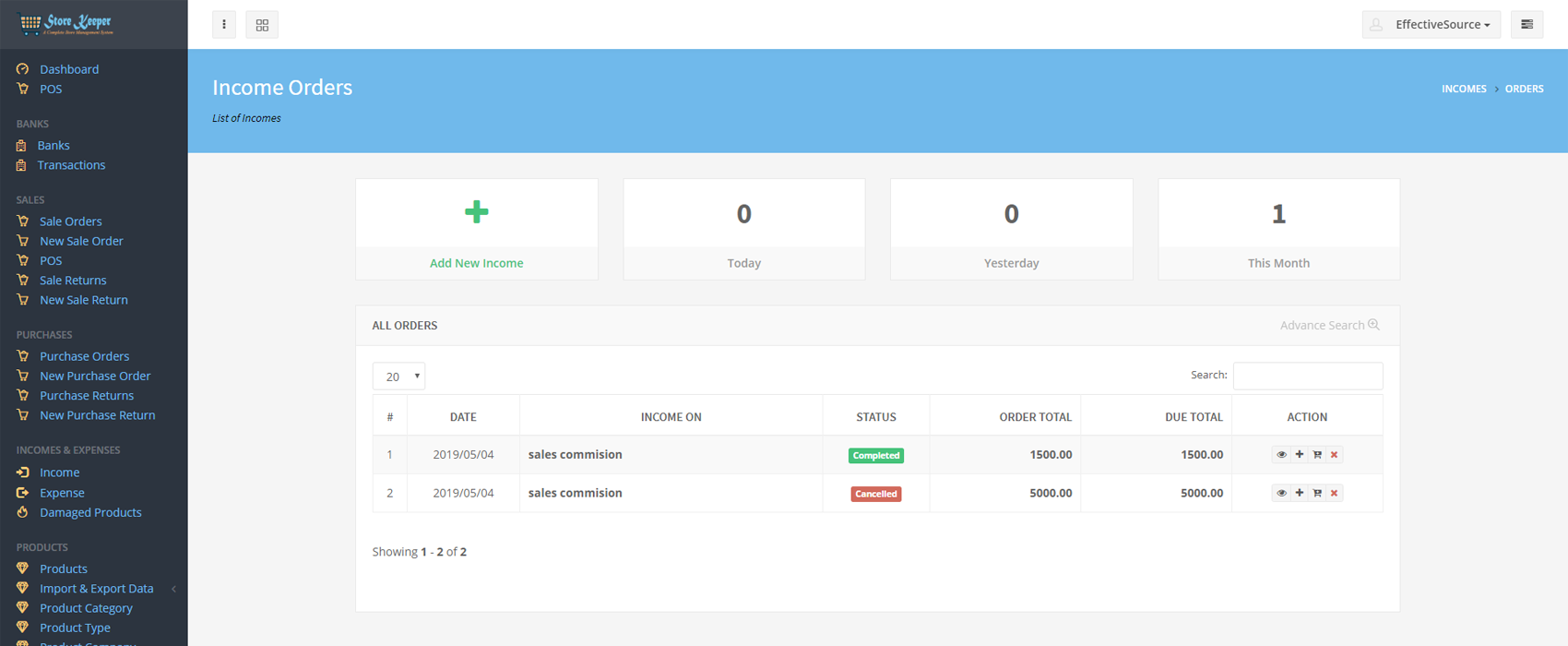 Income and Expense
To make every income and expenses countable it is a very easy way. With storekeeper you could easily maintain your income and expenses outside sales and purchases. Also could keep damage products account up to date. This will help you to get the actual status of your profit or loss.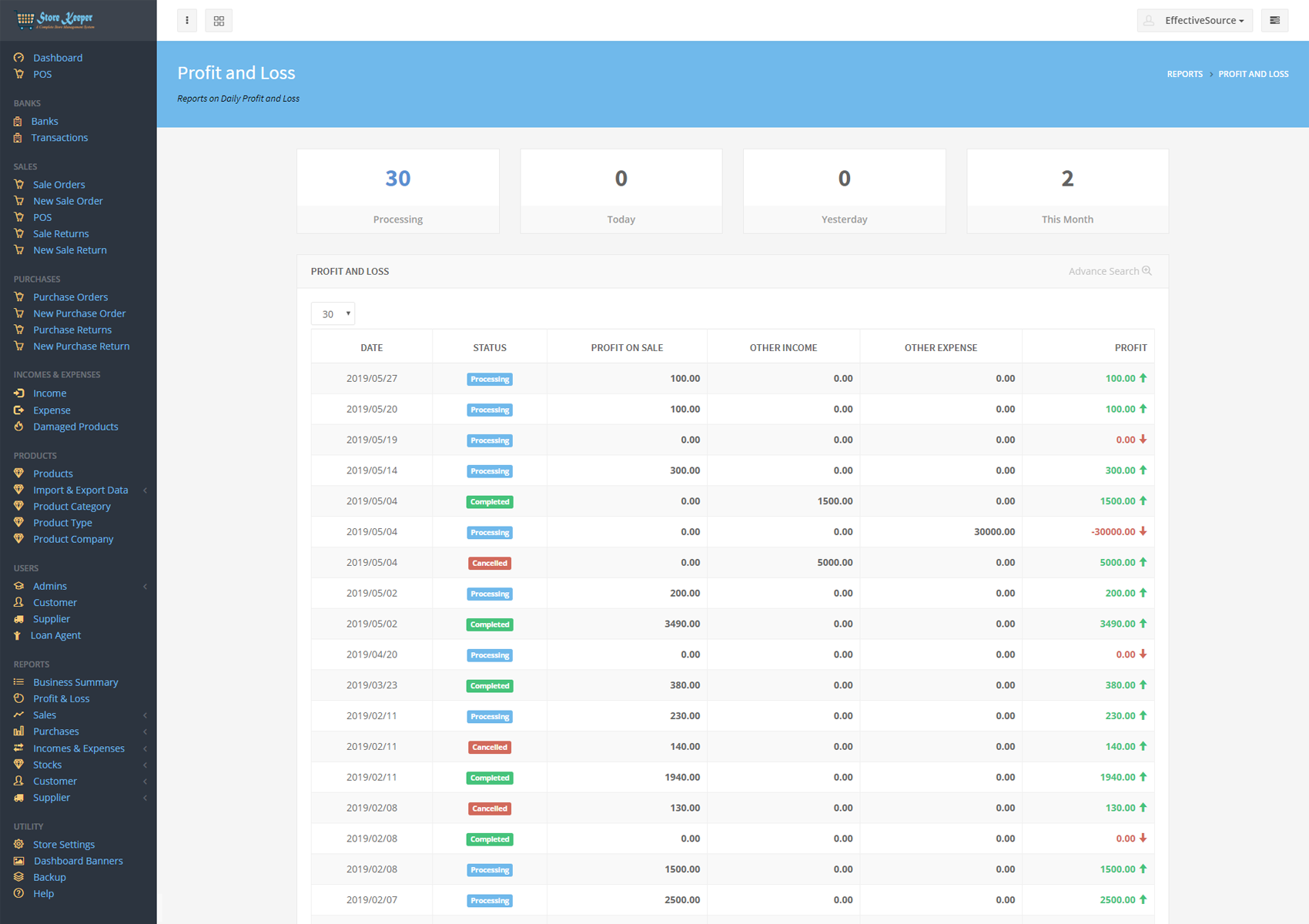 Report
This report module will help you to get the actual report of your business. Your business summary, profit or loss situation, sales status, purchase status, income and expense, stocks, customer report, supplier report. You can evaluate every report from this module. No need to give extra effort for report preparation, these reports will be prepared automatically.
User
We included user module for helping you to keep the data of the stake holders of your business up to date. You could manage the database for the customer, supplier and loan agents from this module. It will help you to do business and maintain relation with others effectively.